How to view a purchased ticket
After logging in, you'll see a list of all the tickets you've purchased.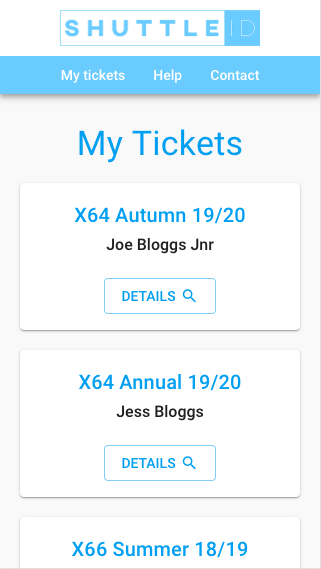 Hit the "Details" button on the desired ticket to pull up more information about the ticket.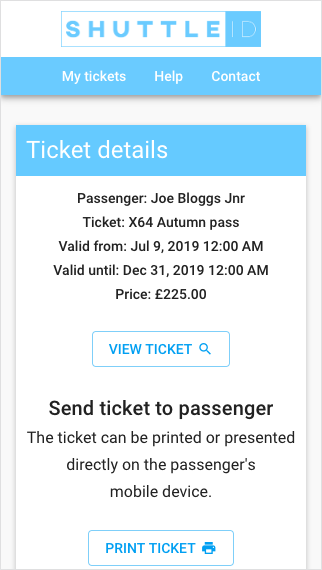 On this detailed ticket view, you'll be able to view the functioning ticket by hitting the "View ticket" button.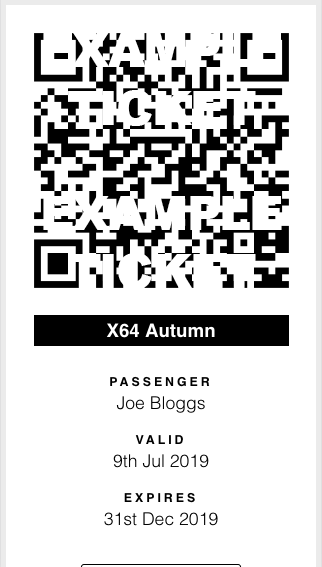 Related Articles

How to send your purchased ticket to the passenger

After completing your purchase, your ticket will be available in the passenger portal to view and share with the designated passenger. Hit the "Details" button on the desired ticket. On the ticket details view you can: Print ticket: Hit this button ...

How to buy a ticket

Your transport provider will usually email you a link to their ticket listing directly if you're an existing customer. For new customers you may be able to get to the ticket listing via your provider's website, or in some cases the school website. ...

How to print your ticket

After purchasing your ticket, you can access it from the Passenger Portal at any time. On the "My tickets" area, hit the "Details" button on your ticket. On the ticket details view, there is a "Print ticket" button. Hitting this button with open the ...

How to check your balance on your flexi ticket

In the "My Tickets" area of the Passenger Portal, your Flexi ticket will be listed and it will display the current trip balance left on the ticket. Each time you scan your ticket this is recorded as a trip and this will deduct the value of one trip ...

I've bought a ticket for the wrong day, what should I do?

You will need to purchase a new ticket for the correct date. Unfortunately, once purchased, the date of the ticket cannot be amended. Please contact your transport provider directly, for further guidance. Depending on their terms and conditions, ...